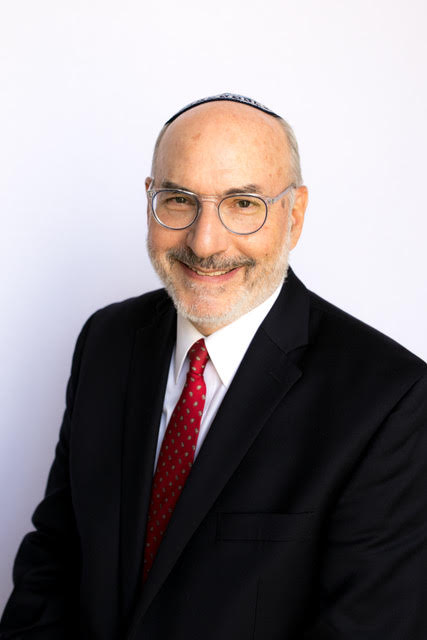 Contact Rabbi Michael A. Weinberg
Interim Rabbi
Rabbi Michael A. Weinberg
"In reflecting on my years of service as a congregational rabbi, it is tempting to look back with particular pride at some singular event or some unusual program. And there are many such events or programs to vie for honorable mention. But, in fact, I am most proud of the ongoing, steady, core program of congregational life and of my rabbinate: namely, to engage and involve Jews in active Jewish living; the study, worship, and community that provides a context and vocabulary of words and rituals, with which to express the deepest yearnings of our souls, cope with life's challenges, rejoice in life's gifts and, together, work to make the world a better place."
Rabbi Michael Weinberg was born and raised on the south side of Chicago. He is a graduate of the University of Chicago and was ordained by the Hebrew Union College-Jewish Institute of Religion in 1980. From 1987 to 2021 he served as Rabbi of Temple Beth Israel in Skokie and is now Rabbi Emeritus. Before coming to Temple Beth Israel, Rabbi Weinberg served for five years as Assistant Rabbi and Director of Education at Emanuel Congregation in Chicago and for two years as Rabbi of Sinai Temple in Michigan City, Indiana.
Rabbi Weinberg's talents have been tapped by many organizations outside our synagogue. He has served in a leadership role in numerous local and national Jewish and inter-faith organizations. He has long been active on the faculty of the Olin-Sang-Ruby Union Institute camp with special attention to Chalutzim – OSRUI's flagship intensive Hebrew immersion program. Rabbi Weinberg is a Senior Fellow of the Shalom Hartman Institute's Rabbinic Leadership Initiative and serves as co-chair of the Rabbinic Action Committee of the Jewish Federation of Metropolitan Chicago. For the past year Rabbi Weinberg served as the Interim Director of Rabbinic Career Services at the Central Conference of American Rabbis.
Rabbi Weinberg is married to Jody Weinberg, a Learning Disabilities Specialist. Together they are proud parents of three children and exceedingly proud grandparents of seven wonderful grandchildren.