Welcome to Religious School
At Chicago Sinai Congregation, we aim to create positive Jewish experiences for our young people in order to help them build a strong Jewish identity. 
We want our children to grow up with pride in which it means to be a Jew — participating in prayer, celebrating Jewish Holidays, being at home at Chicago Sinai Congregation, and feeling a deep connection with the Jewish community, both past and present. We want to help our students explore how Judaism is relevant in their lives. 
Jewish learning is lifelong and an integral part of our students lives. Our parents are our partners in helping our students foster a positive Jewish identity. At Sinai we offer opportunities for family learning, both formal and informal. 
Our religious school program at Chicago Sinai Congregation provides an engaging and inspiring environment filled with hands-on learning experiences, opportunities for building community, and fun for learners of all ages.
K-8th grade classes meet on Sunday mornings from 10am-12:15pm. 
9th-12th grade classes meet from 9:00-10:00am. 
Our Junior Kindergarten class meets from 10:00am-12:00pm.
If you have questions about Religious School, please contact Rabbi Amanda Greene at rabbigreene@chicagosinai.org.
---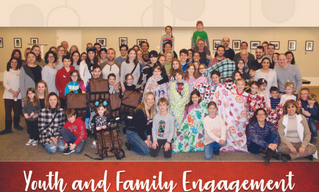 Religious School 2023-2024 Calendars
JQuest 2023-2024
Check out Sinai's newly invigorated 7 & 8th Grade program for students to explore their own interests and passions within the context of Jewish learning. 
Learn More