Love to sing? We need you!
CALLING ALL (tenors, altos, basses, and sopranos): Make your voices heard!
Did you participate in choir in high school, college, or in your community? Have you taken a long break from these choirs and want to participate again?
---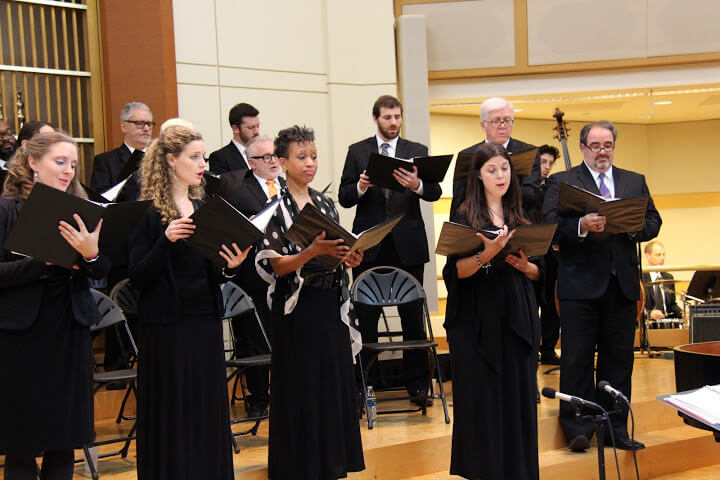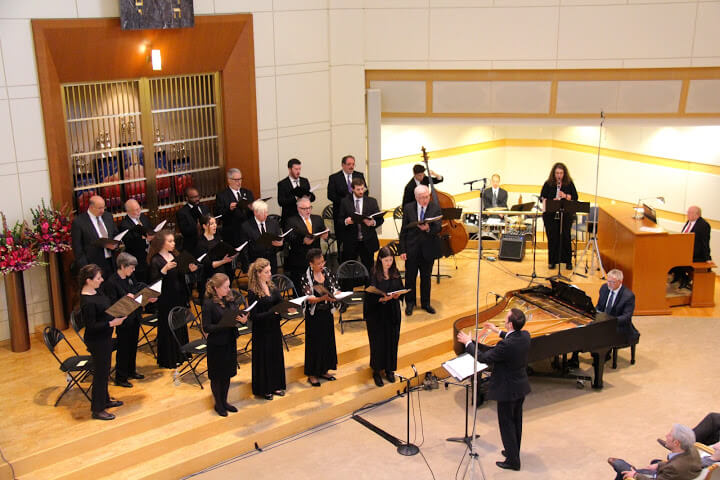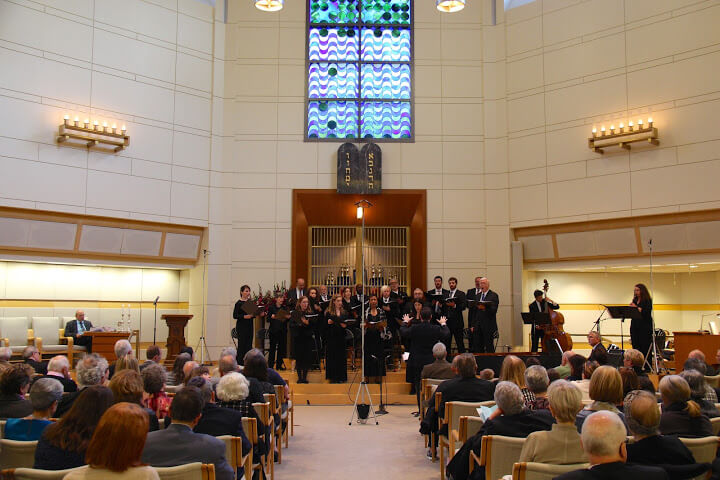 Raise your hand – er, voice. Why not sign up to sing in Sinai's Volunteer Choir? It'll do these things for you:
Release any and all workday tensions
Enable you to give back to Sinai with your talent.
What are the requirements?
Commit to a flexible rehearsal schedule
Provide beautiful music during our High Holy Days services!
Interested? Contact Director of Music Scott Kumer, either by email skumer@chicagosinai.org or by calling (312) 867-7000. And yes, operators are standing by.
---
In all seriousness, Scott has compiled a list of answers to questions that you might have:
Q: As a Volunteer Choir member, am I expected to attend every service or musical program that this choir participates in?
A:  The short answer is no! Typically, the Volunteer Choir sings for:
Annual Spring Choral Program
Obviously, it would be terrific if you'd sing at all our programs. On the other hand, we appreciate your participation – and more than understand busy schedules. We'll work with you to determine which programs make sense.
Q:  Do I need to attend every rehearsal for each program?
A:  No Again, busy schedules are a hallmark of our lives today! Before each event we rehearse once a week, anywhere between three to seven weeks, depending on the amount and complexity of the program's music. Rehearsal times and days may vary; they're usually held at Sinai on Wednesday evenings. Not able to attend every rehearsal? We could use your cellphone to record the music, then practice at home with the sheet music we provide. A complete program and rehearsal schedule will be coming soon.
Q:   Do I need to read music?
A:  No. To be honest, some familiarity with music notation might help, but it's not a required skill.
Q:  Will I be singing with the Professional Choir?
A:  Yes, They're excited too.Nothing to worry about; all are here to help – and enjoy singing together.
Q:  What do I have to wear?
A:  Concert black attire. For men, a black or midnight blue suit with a white shirt and tie. For women, a black or midnight blue dress, skirt, or pant suit. We recommend comfortable AND nice shoes.
Q:  Do I need to able to stand a lot to sing with the choir?
A:  No. Currently, the choir stands while singing and sits for the rest of the program. If standing is difficult for you, you may sit and sing as well!