What will we learn this year?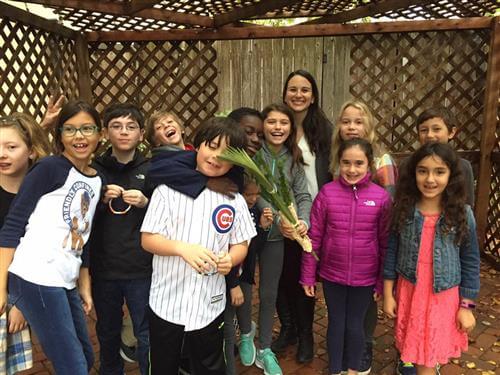 KINDERGARTEN
The Cycle of the Year: Holidays, Synagogue and Symbols
Our kindergartners are introduced to the cycle of Jewish time. They will experience the cycle of Jewish holidays, studying the symbols associated with each holiday. Through stories, crafts, music and discussion, Jewish life becomes tangible and fun.
GRADE 1
Jewish Home: Holidays and Torah Stories
Our first graders continue their study of Jewish holidays,with a specific focus on how the holidays are celebrated in the home. In first grade, we begin to introduce Torah stories; our students will become familiar with the important characters and stories in the first book of the Torah, Genesis. 
GRADE 2
Becoming a Mensch: Jewish Values and Mitzvot
Second Graders will be introduced to Mitzvot (commandments) in a fun and engaging manner. They will learn how Jewish values shape our daily lives and the responsibilities of being a mensch, a good person.
GRADE 3
My Jewish Family: Matriarchs, Patriarchs and the Jewish Life Cycle
Third Graders continue to study Torah stories, focusing particularly on the matriarchs and patriarchs, and the Exodus. In addition, we strive to help our third graders understand the Jewish Life Cycle, from Birth to Death. A highlight of the year is the Third Grade Wedding!
GRADE 4
Jewish Superheroes: Prophets and Heroes
In fourth Grade, our students focus on the prophets as well as historical and modern Jewish heroes. They will not only learn about the great contributions and ethical teachings of the Biblical Prophets and Modern Heroes, but they will explore the relevancy of these teachings in their day-to-day lives.
GRADE 5
The Story of our People: Jewish History and Israel
Our fifth Graders will explore the history of our Jewish people, as a determined people throughout time. They will study the timeline of major historical events throughout Jewish history and discover how the Jewish people and how Jewish tradition have evolved over time.
GRADE 6
Coming to America: Jews in American History
In sixth grade our students focus on the history of Jewish immigration to America. They will explore collective narratives of the earliest experiences of New Americans. Our students will discover their place in the line of American Jewish history. 
GRADE 7
Tikkun Olam and Holocaust
Our seventh graders engage in an in-depth study of justice through a Jewish lens, exploring their role and responsibility as Jews in creating social change. In the second half of the year, our students engage in a mini-unit focusing on the Holocaust which includes our Yom HaShoah commemoration service and a field trip to the Illinois Holocaust Museum. 
GRADE 8
Intrafaith and Interfaith: Comparative Judaism and Religion
Our eighth graders begin their year at an in-depth look at how Judaism has evolved over time, exploring the differences among various Jewish communities. They continue their study of religion by learning about other religious faith communities. As part of their study, our eighth grade class visits many different houses of worship.
CONFIRMATION
Judaism and Hot Topics
Our Confirmation students spend the year studying with our three rabbis talking about hot topics and learning how to incorporate the wisdom of our ancient tradition into their daily lives. A highlight of the Confirmation year is the annual trip to Washington DC to the Religious Action Center L'taken Social Justice Seminar where our students not only have the opportunity to learn the Reform Jewish perspective on current governmental issues, but they also lobby to members of congress.