Mitzvah Weekend
Mitzvah Weekends bring the entire Sinai community together to support Chicagoans in need throughout the year. 
"What are you doing for others?" – Dr. Martin Luther King, Jr.
Martin Luther King, Jr. Weekend is an opportunity for a weekend on. It is an opportunity for us to celebrate Dr. King's legacy of service and helping others. Mitzvah Weekend is a chance for each of us to answer Dr. King's question: "what are you doing for others?"
This year, we are focusing on the issue of Food Insecurity. With the ongoing pandemic and unemployment crisis, our neighbors are in greater need than ever. Join other Sinai families and members for an entire weekend dedicated to celebrating our long-standing commitment to social action and justice.
There are lots of ways to join together online or participate in projects from our own homes.
Learn more about this year's Mitzvah Weekend opportunities below.
May 2022: Volunteer. Donate. Worship. Learn. Engage. Celebrate Together. 
WORSHIP
VOLUNTEER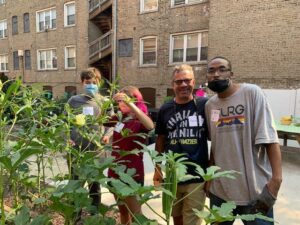 Stone Temple Community Garden 
Saturday, May 7 | 9:30AM
Come plant, prepare the soil, tidy the flower beds, weed, and plant in the community garden. No experience necessary, For more information, contact Susan Stone.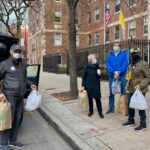 Lincoln Park Community Services
Saturday, May 14 | 5:30AM
Prepare and cook a dish, for 50 people, at home and drop your creation off at the shelter.
COLLECT + DONATE
LEARN + SUPPORT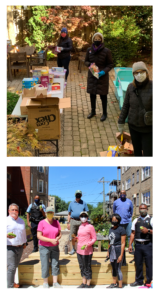 Each week, in partnership with Blessings in a Backpack, our volunteers provide 180 bags of food to students in need at local schools.
Stone Temple Community Garden
Each week, in partnership with Stone Temple Church, our volunteers plant and harvest healthy food for members of the North Lawndale community.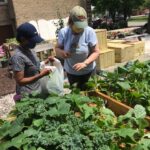 All these programs and more are supported through Sinai Fund for Social Action.
ENGAGE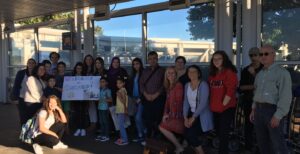 Sinai's 5 Year Anniversary Supporting Refugees
Saturday, June 4 | 12 PM – 1:30PM | Register
Meet our sponsored families, hear their stories, and see how your support has made a difference in their lives. Meet your fellow congregants who have volunteered to befriend our sponsored families and hear their experiences. Learn more about what Sinai and RefugeeOne are planning next! All congregants and their families who have supported the Sinai/RefugeeOne initiative or who are interested in learning more are invited to light lunch and celebrations. This is a wonderful milestone for Sinai's Social Action programs so please celebrate with us. For more information, please contact
Barbara Gloria
or
Rabbi Zinn
at Sinai.