Mitzvah Weekend
Mitzvah Weekends bring the entire Sinai community together to support Chicagoans in need throughout the year. 
"What are you doing for others?" – Dr. Martin Luther King, Jr.
Martin Luther King, Jr. Weekend is an opportunity for a weekend on. It is an opportunity for us to celebrate Dr. King's legacy of service and helping others. Mitzvah Weekend is a chance for each of us to answer Dr. King's question: "what are you doing for others?"
This year, we are focusing on the issue of Food Insecurity. With the ongoing pandemic and unemployment crisis, our neighbors are in greater need than ever. Join other Sinai families and members for an entire weekend dedicated to celebrating our long-standing commitment to social action and justice.
There are lots of ways to join together online or participate in projects from our own homes.
Learn more about this year's Mitzvah Weekend opportunities below.
January 15-17: Volunteer. Donate. Worship. Learn. Engage. Celebrate Together. 
WORSHIP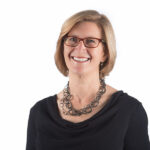 Friday Night Service featuring Guest Speaker Jill Zimmerman
Friday, January 15 | 6:15PM | Zoom link can be found in our weekly email for members. 
During this Shabbat we will welcome Jill Zimmerman, Vice President of Development from the Greater Chicago Food Depository to learn about the growing need and food insecurity in Cook County.
VOLUNTEER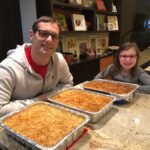 Cook Dinner for Lincoln Park Community Services
Saturday, January 16 | Drop off dinner at 5:30PM
Cook at home and drop off dinner for people experiencing homelessness at Lincoln Park Community Services.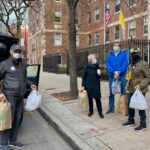 Pack Lunches for Chicago Help Initiative
The Chicago Help Initiative lends a helping hand to those experiencing hunger and homelessness. Volunteers are needed to pack bagged lunches at home. For further details email Ellen Schor.
COLLECT + DONATE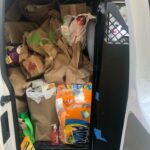 Drop off at Sinai: Donations for Lakeview Pantry
Sunday, January 17 | 12-2PM
Items needed: unopened, unexpired, non-perishable food, personal hygiene, bathroom supplies, and cleaning supplies
LEARN + SUPPORT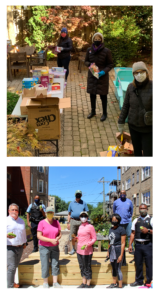 Each week, in partnership with Blessings in a Backpack, our volunteers provide 180 bags of food to students in need at local schools.
Stone Temple Community Garden
Each week, in partnership with Stone Temple Church, our volunteers plant and harvest healthy food for members of the North Lawndale community.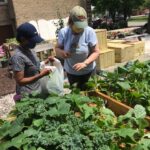 All these programs and more are supported through Sinai Fund for Social Action.
ENGAGE
Annual Dr. King Day Commemoration
with Key Note Speaker Rev. Otis Moss III
Join Jewish Community Relations Council, Stone Temple Baptist Church and the North Lawndale Historical & Cultural Society for a virtual celebration of the life and legacy of Dr. King.

Together We Heal: Repairing the Breach
Featuring Pastor Chris Harris and Rabbi Seth Limmer
Join us for a communal dialogue and understanding with Bright Star Church and Chicago Sinai Congregation.