Mitzvah Weekend
Mitzvah Weekends bring the entire Sinai community together to support Chicagoans in need throughout the year. 
This year Mitzvah weekend and Martin Luther King, Jr. Weekend are an opportunity for a weekend on. It is an opportunity for us to celebrate Dr. King's legacy of service and helping others. Mitzvah Weekend is a chance for each of us to answer Dr. King's question, "what are you doing for others?"
Join other Sinai families and members for an entire weekend dedicated to celebrating our long-standing commitment to social action and justice. The weekend encompasses opportunities to worship, learn, donate, volunteer, and connect with people throughout Chicagoland and members of our community right here at Sinai. Mitzvah Weekend 2020 promises to be a truly meaningful and powerful weekend for all ages.
January 17-19:  Worship. Act. Connect. Collect.
Friday, January 17 at 6:15PM ~ WORSHIP: Kick-off Shabbat Service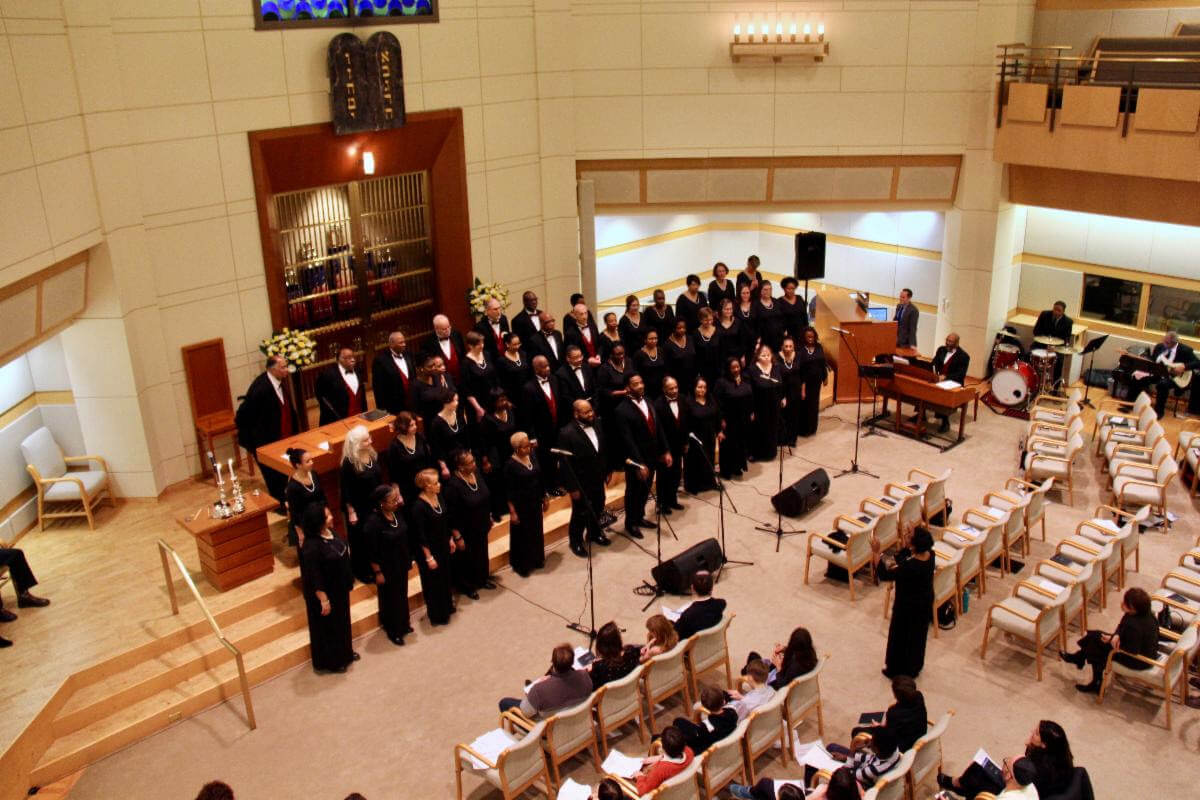 Join us for the official kick-off of Mitzvah Weekend 2020 on Friday night. 
Join Dr. Keith Hampton and the Chicago Community Chorus in commemorating Martin Luther King Jr Day with worship and song.
Saturday, January 18 from 9AM- 6:30PM ~ ACT: Sinai in the City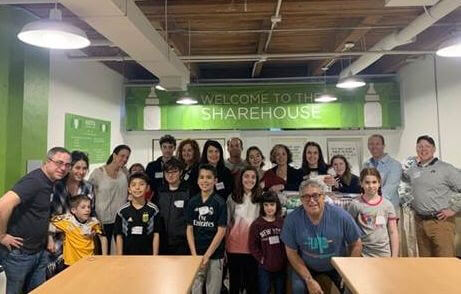 Get immersed in social service programs and other non-profit organizations throughout Chicago by volunteering at one or more of these off-site activities. Registration is required for all Saturday activities. Please review the details for each activity (volunteer description and age/space requirements) on the Sign-Up Genius page.
Space is limited for each activity. Sign-up by January 15 online at Mitzvah Weekend Sign-Up.
Off-Site Activities List
NEW:

STONE TEMPLE BAPTIST CHURCH (all ages)

9AM-1PM

Build new planters to be used in their community garden.
LAKEVIEW PANTRY (ages 8 years and up)

9-11:30AM

Sort, organize, and distribute food and groceries.
CASA CENTRAL-ADULT WELLNESS CENTER (all ages)

10-11AM

Sing songs and make an art project with residents. Chicago Sinai Children's Choir will perform.
SHARE OUR SPARE (all ages)

10:30AM-12PM

Sort and organize clothing & necessities for families with children five years and younger.
LINCOLN PARK COMMUNITY SERVICES (ages 8 years and up)

12-2:30PM

Cooking, serving, and cleaning up lunch.
CORNERSTONE COMMUNITY OUTREACH (CCO) (ages 12 years and up)

3-6:30PM

Preparing and serving dinner.
Sunday, January 19 from 10AM – 12:15PM ~ CONNECT: Back at Sinai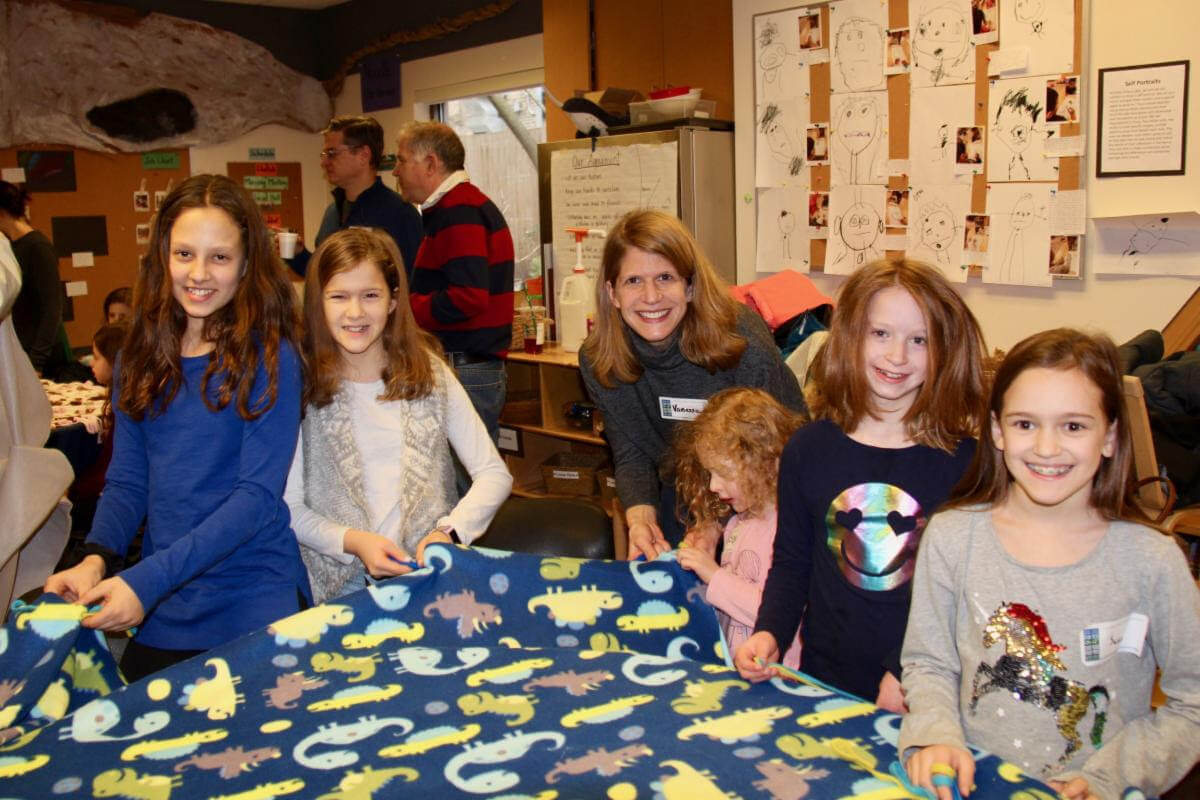 All-Congregation Kick-Off in the Sanctuary at 10AM, followed by a morning of activities. 
The schedule is as follows:
10-10:15AM Opening Celebration
10-11:45AM Activities (pack bag lunches, fill backpacks, make blankets, sort collection items, learn about social action projects, and more!)
11:45AM-12PM Closing Celebration
January 6-February 3 ~ COLLECT: Support the Community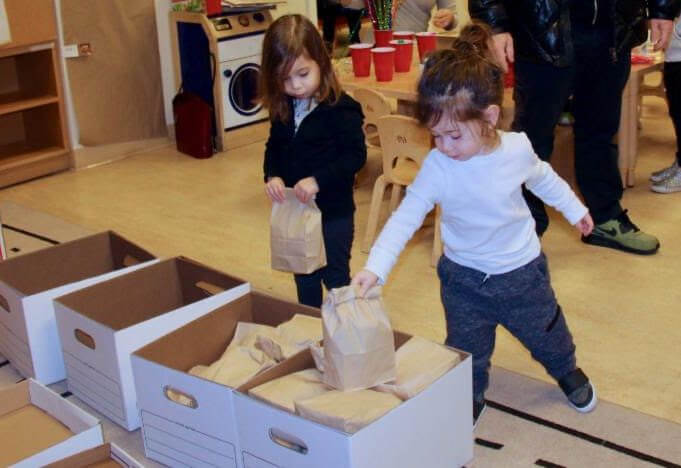 This year we are collecting Non-Perishable food items for The ARK. With recent changes to the food stamps program, now called SNAP (Supplemental Nutrition Assistance Program), over 700,000 individuals will lose their food benefits. This will put an increased burden on an already exhausted food pantry system.
The ARK is a nonprofit social service agency that provides medical care, food and other basic necessities to more than 4,000 families throughout Chicagoland. They specialize in supporting individuals and families experiencing poverty within the Jewish community.

We will be collecting Kosher Non-Perishable food and toiletries.
Click here for a full list of items that The ARK finds most helpful for it's clients.